My New Year's Resolution for 2018 is to read a book (or listen to an unabridged audiobook) every day: 365 books by December 31. I will post my reviews here each week and provide regular updates on Twitter and Goodreads. Recommendations are always welcome!
Week 39: Short Royal Books: My reading list in recent weeks has included a variety of short royal books including a children's book about Queen Charlotte and the history of the Christmas tree in England, four museum guides about the royal palaces of Sweden and Denmark, a novel about what might have happened if Queen Elizabeth II had developed an all consuming passion for reading, and the latest volume in the Penguin Monarchs series. Here are this week's reviews:
#267 of 365 The Queen and the First Christmas Tree: Queen Charlotte's Gift to England by Nancy Churnin
Date Read: October 15, 2018
Genre: Children's Historical Fiction
Acquired: Received a Review Copy
Format: Hardcover, 32 pages
Review: A delightful and well researched children's book about how Queen Charlotte, consort of King George III, brought the first Christmas tree to England. Charlotte was an unconventional princess and queen who preferred spending time in her garden to becoming a leader of fashion at court and the book shows how she made an unique impact on British history with her support for orphanages and hosting children's parties with Christmas trees. The book includes a historical afterword about Queen Charlotte and her legacy. Beautifully illustrated and highly recommended.
#268 of 365 The Royal Palace Stockholm by Various Authors
Genre: History/Museum Guidebook
Acquired: Purchased from The Royal Palace, Stockholm
Date Read: October 2, 2018
Format: Paperback, 80 pages
Review: A room by room tour of Stockholm's royal palace including both history and the modern ceremonies that take place there. The book concludes with short biographies of Sweden's monarchs from Gustaf Vasa to Carl XVI Gustaf, noting key developments in Sweden's history. Gifts presented to the Swedish royal family from foreign monarchs are discussed in detail, including the Don Quixote tapestries presented to King Gustaf III by King Louis XVI of France in the eighteenth century. I would have been interested to see more reproductions of royal portraits from the palace as well as the paintings by Gustaf VI Adolf's 1st wife, Crown Princess Margareta. A great souvenir of my summer visit to Stockholm's Royal Palace!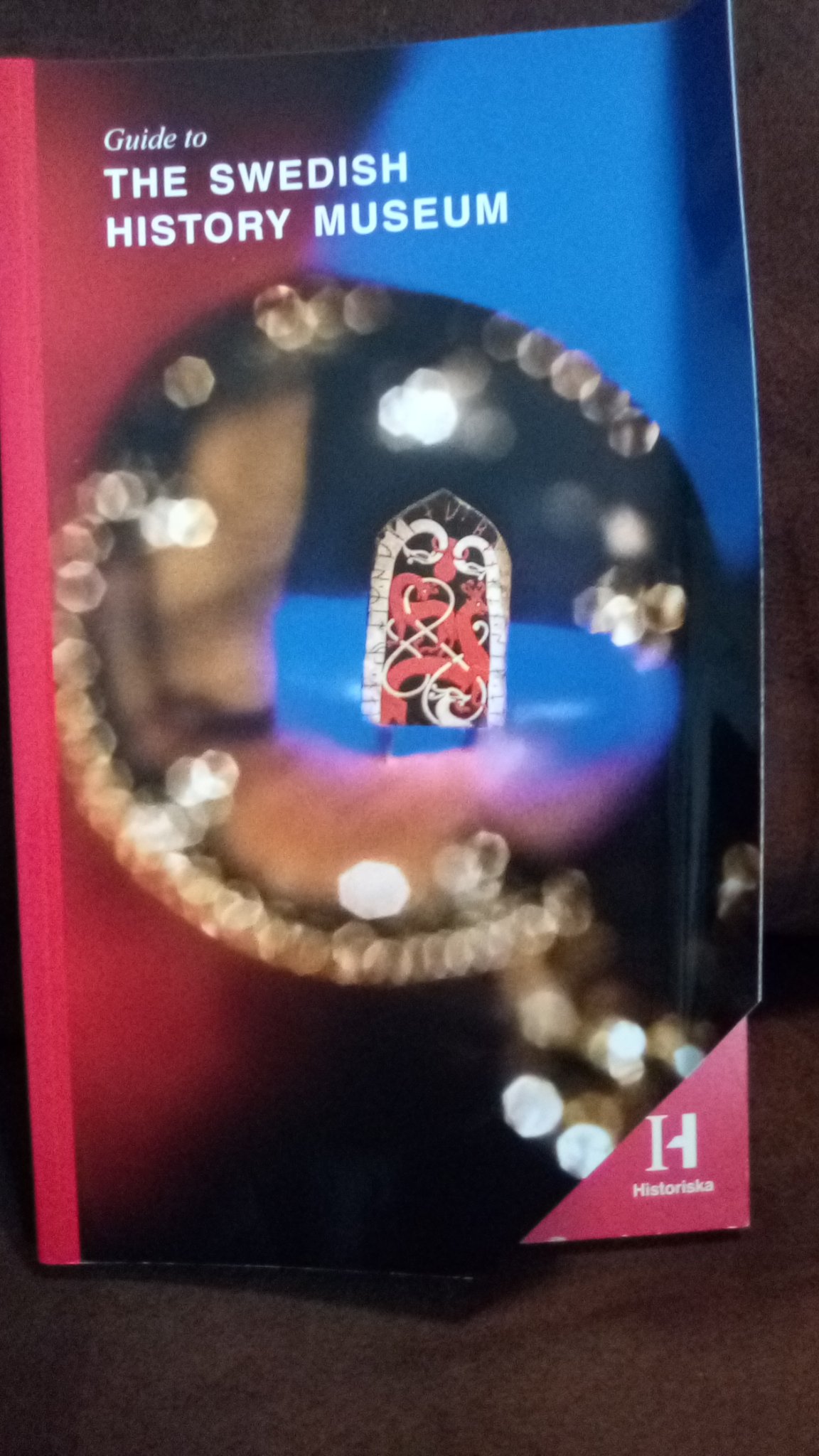 #269 of 365 The Guide to the Swedish History Museum by Inga Ullen
Genre: History/Museum Guidebook
Date Read: October 3, 2018
Format: Paperback, 96 pages
Acquired: Purchased from the Swedish History Museum in Stockholm
Review: A good overview of the history of Sweden from prehistory to modern times, illustrated with objects from the Museum of Swedish History. The Viking Age and medieval art collection are described in the most detail as the museum contains an extensive collection of medieval pieces. The photographs are of the objects as you would see them in the museum and I would have been interested to see more close up views of individual artifacts, especially the historic textiles. An good introduction to both Swedish history and the museum's collections.
#270 of 365 Christiansborg Palace Guide Book by Amalie Vorting Kristensen
Date Read: October 3, 2018
Genre: History/Museum Guide Book
Acquired: Purchased from the Christiansborg Palace in Copenhagen
Format: Paperback, 64 pages
Review: The current Christiansborg palace dates from 1928, and the focus of the book is on modern Danish royal history and court ceremonies but there is also discussion of previous castles that have left ruins on the site dating back to 1167. There are some interesting details about the impact of individual members of the royal family on the Christiansborg including Queen Margarete II's late husband Prince Henrik's introduction of French cuisine to the palace kitchens. I would have been interested to read more about the modern Danish history tapestries in the palace. Beautiful illustrations including photographs of the royal apartments, chapel, kitchens, theatre and stables.
#271 of 365 The Uncommon Reader by Alan Bennett
Date Read: October 5, 2018
Acquired: Borrowed from Toronto Public Library
Genre: Historical Fiction
Format: Hardcover, 124 pages
Review: A charming novel about what might happen if Queen Elizabeth II developed an all consuming passion for literature after stumbling upon a traveling library while walking her dogs. At royal walkabouts, she begins asking members of the public what they are reading, assigns books on the Middle East for the Prime Minister to read before making foreign policy decisions and skips Niagara Falls on a visit to Canada to instead read the complete works of Alice Munro. There are some insightful observations about royal life and routines. A little dated now as it is set around the Queen's 80th birthday but still a delightful read.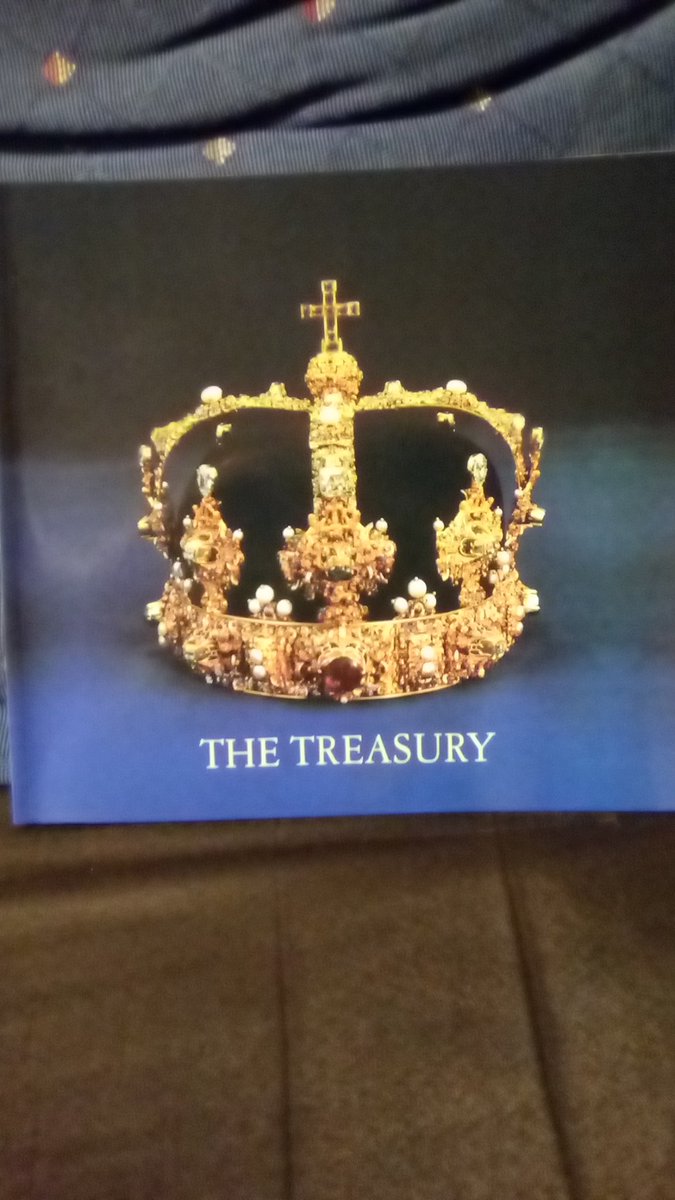 #272 of 365 The Treasury: The Regalia and Treasures of the Realm by Ulla Landergren
Date Read: October 10, 2018
Acquired: Purchased from The Royal Palace, Stockholm
Genre: History
Format: Paperback, 52 pages
Review: A fascinating history of Swedish coronation rituals from medieval acclamations at the Mora stone to the accession of Gustav V, who declined to be crowned in 1907. The Regalia were stored in a bank vault for much of the 20th century before being placed on display at the Royal Palace in Stockholm. Today, the regalia appears at royal weddings and accessions where it is displayed to convey status but not worn by members of the Swedish royal family. The text is quite detailed and includes descriptions of the individual pieces of regalia but could have been improved by comparisons to royal accession rituals elsewhere in Europe. The illustrations are comprehensive and the book concludes with a timeline of Swedish coronations in Uppsala and Stockholm from 1528 to 1873.
#273 of 365 Henry I: The Father of His People by Edmund King
Date Read: October 21, 2018
Genre: History/Biography
Format: Hardcover, 116 pages
Acquired: Borrowed from Toronto Public Library
Review: The latest installment in the Penguin Monarchs series is a short biography of King Henry I, the youngest and most successful son of King William the Conqueror. Both Henry and his elder sister Adela (the mother of Henry's successor King Stephen) were born after the Norman Conquest of 1066 and may have viewed themselves as having a special status as the children of a reigning King of England. The author discusses the King's rise to power in detail then focuses on his administration and legacy. His grandson Henry II surrounded himself with long lived advisors who were familar with Henry I's reign.
The book also provides a detailed analysis of Henry I's queen, Edith of Scotland, who is described as "a tactile woman" who comforted people who were grieving the loss of family members and washed the feet of lepers (to the disgust of her younger brother, King David I of Scotland). The author notes parallels between Edith's public image and that of Diana, Princess of Wales in the 20th century. I would have been interested to read more about Henry I's two dozen illegimate children as only the most historically significant ones are named in the biography. A good introduction to Henry I and Edith of Scotland and their impact on English history and subsequent generations of the royal family.